Program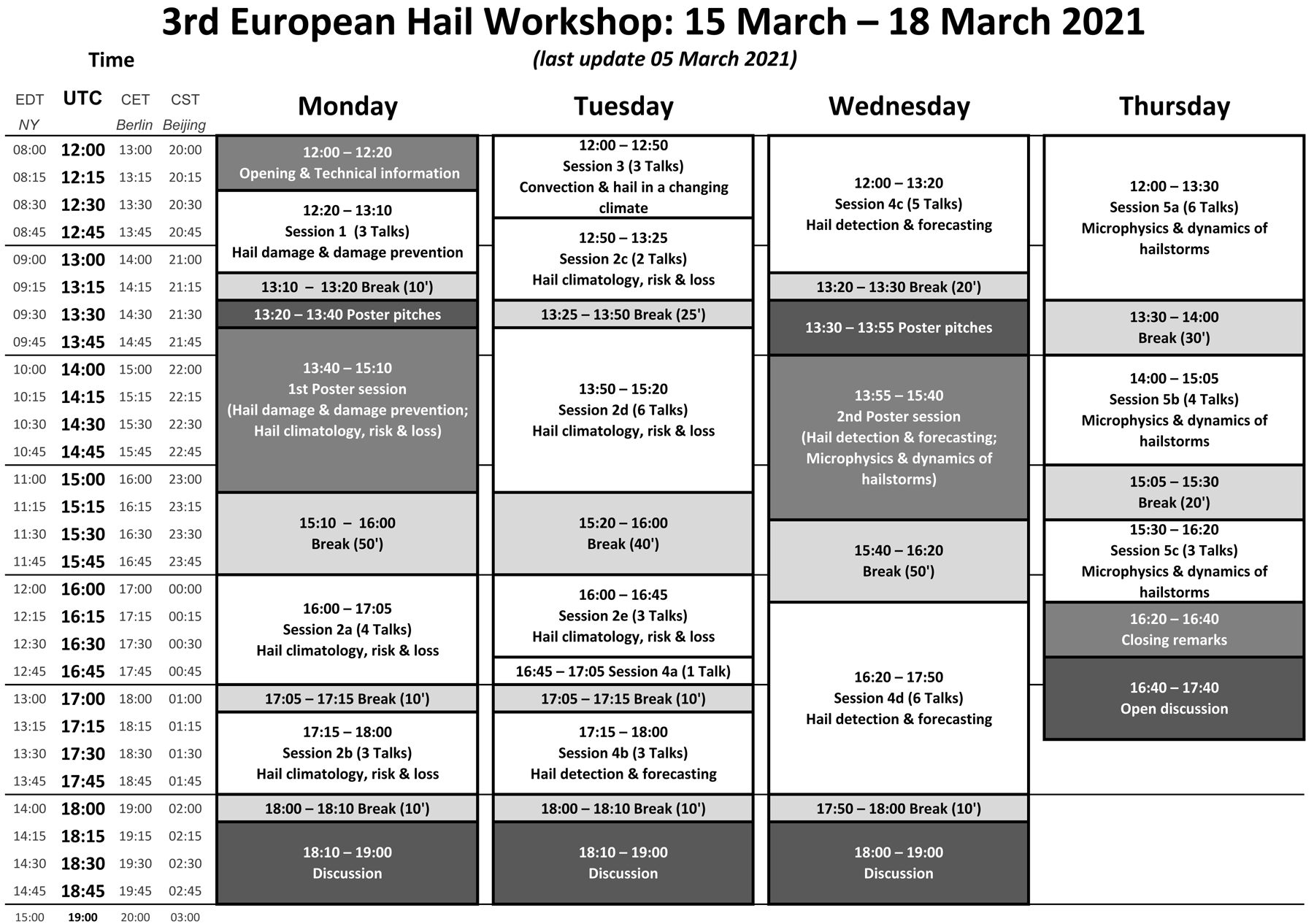 The next European Hail Workshop took place from 15 to 18 March 2021 as an online workshop. In order to enable many interested people worldwide to participate, we used the following time slot per day from 12:00 to 19:00 UTC (13:00 to 20:00 CET). A detailed conference program with all presentation titles (talks/posters) can be found here (PDF).

Last Update: 08 March 2021

Presentation formats
Talks:
During the conference, we are going to work with the conference platform QiqoChat. This makes use of Zoom. Each speaker of a talk will share his/her screen (or talk) directly with everyone. If screen sharing can be problematic (e.g. internet bandwidth) please contact ehw2020∂imk-tro.kit.edu.
Presentation time:
Normal talks: 12 min plus 3 min discussion
Invited talks: 17 min plus 3 min discussion
Posters:
We are going to provide all posters via our conference platform (base on QiqoChat) as PDF and PNG for all conference participants. Therefore, it is necessary that we receive all posters as PDF from you no later than Sunday evening, March 7, 2021.
The poster format is portrait orientation - please adhere to this request. The poster size is A0 (84 cm x 119 cm).
Please submit the poster as PDF to ehw2020∂imk-tro.kit.edu (until March 7, 2021).